Description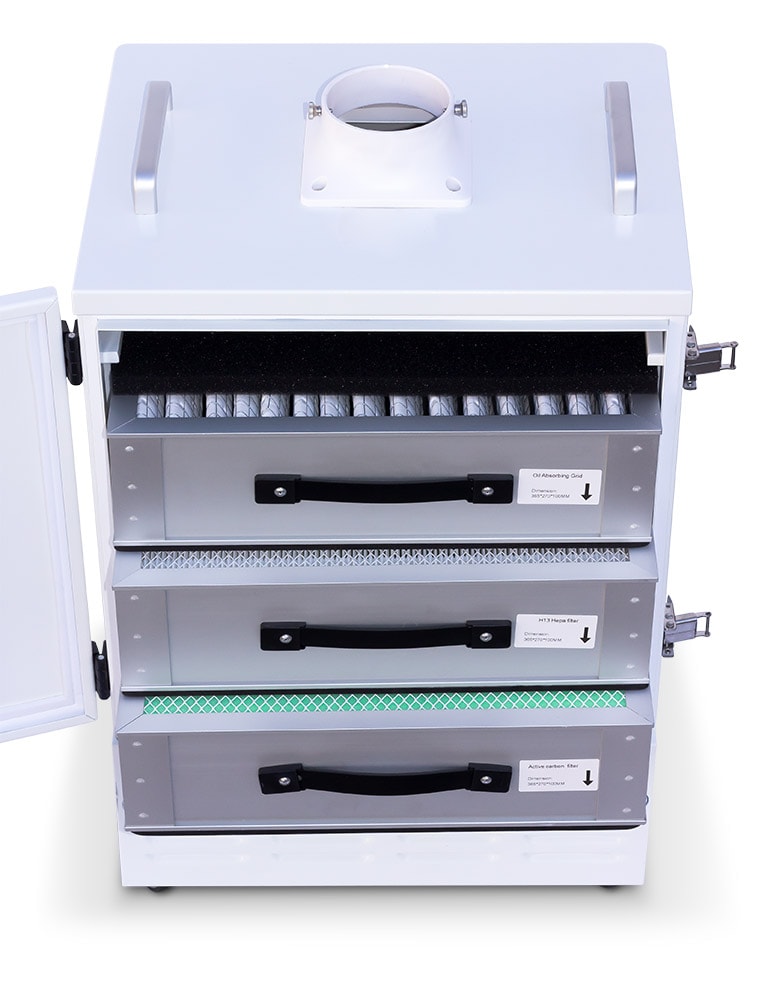 1-Year Filter Pack
+ UVC Bulb
Annual filter replacement package.
Save 10%.
6x 1st Stage Pre-Filters
1x 2nd Stage Moisture Barrier Filter
1x 3rd Stage HEPA Filter
1x 4th Stage Carbon Filter
1x UVC Germicidal Bulb
Quick-switch filter design
Simply unlatch the back of the HEPA filtration units and slide out/replace filters.
Dimensions
14.25" x 10.5" x 20"
recommended isolation solutions
Isolate medical exams to help ensure efficient processes and healthcare compliance. The efficient design features negative pressure HEPA filtration and fits within facilities so healthcare workers can focus on what they do best.
Learn More
Configure
Modular healthcare solutions to efficiently isolate medical exams and patients. iCubicall Isolation Pods feature negative pressure HEPA filtration and are expandable in two foot increments.
Learn More
Configure