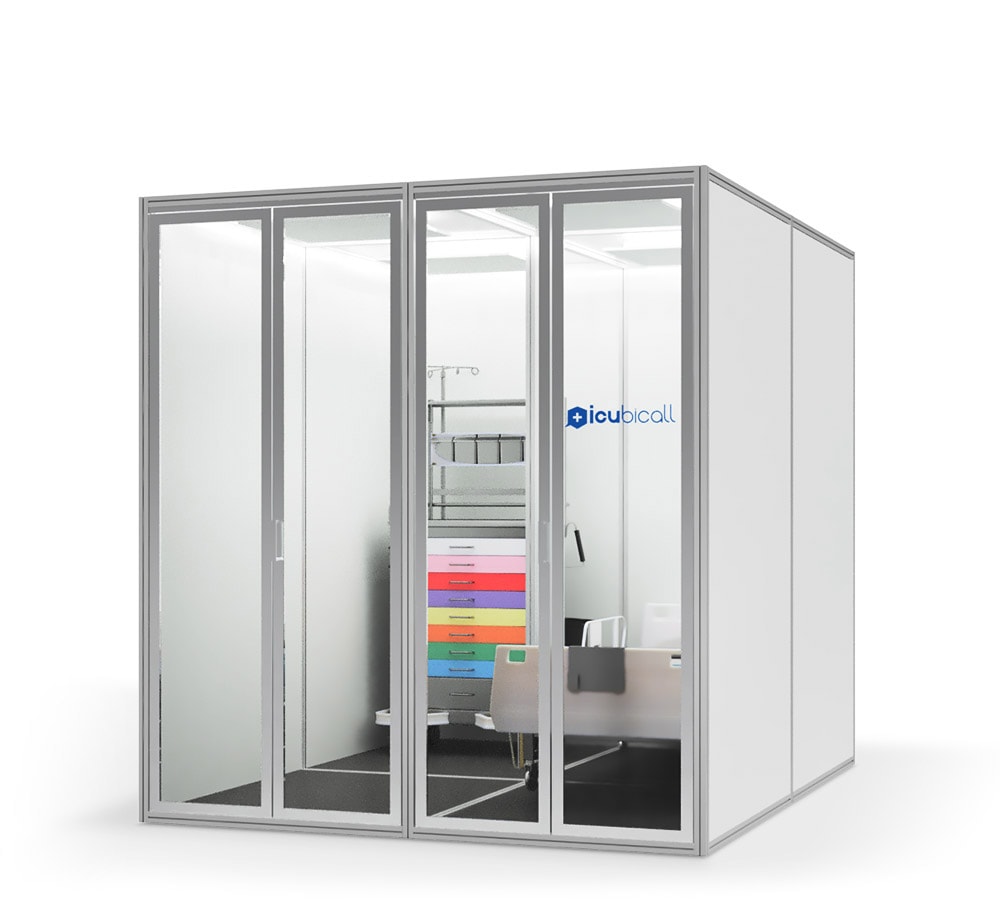 ISOLATION POD
iCubicall Isolation Pods. Fully enclosed patient room designed for overnight stay with negative pressure HEPA filtration.
Features
Contact Us

Anti-microbial & chemical resistant surfaces

Negative pressure HEPA filtration



iCubicall Isolation Pods
Exterior: 99" X  81" X 88" 
Interior: 95.5" X  77" X 83" 
Features:
Anti-microbial & chemical resistant surfaces
Negative pressure HEPA filtration
Made in the USA
Modular design
Ships and stores flat
Easy assembly
Integrated lights and power
Fully enclosed
Sturdy build
Raised level floors
Swing doors, transparent
Modular Isolation Rooms & Booths Made in the USA
Easy assembly for frontline solutions. American-made quality for frontline workers.
Receive more information on iCubicall isolation solutions.
Or call us at (818) 319 - 4200.
Fields marked with * are required.