Make Your Space Work
Custom Phone Booths & Isolation Solutions
Cubicall American-made privacy and isolation solutions work within current plans. No build outs, permits nor headaches required.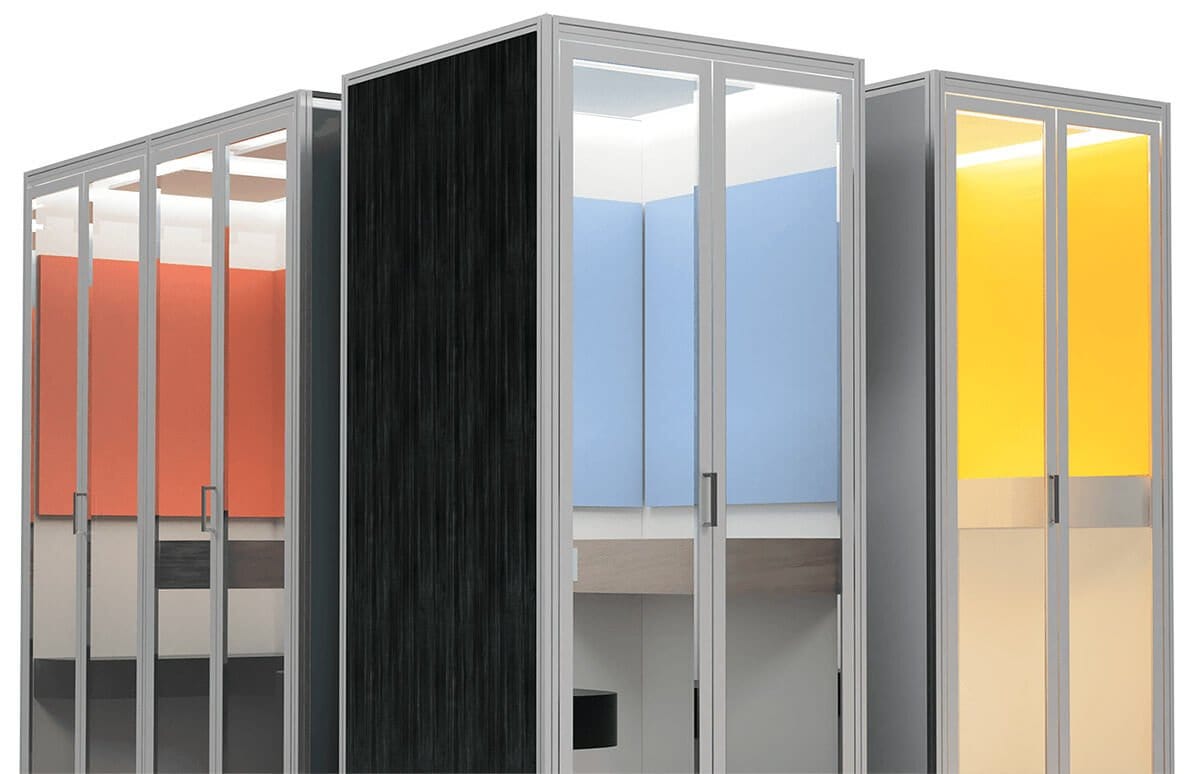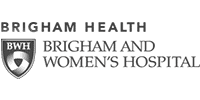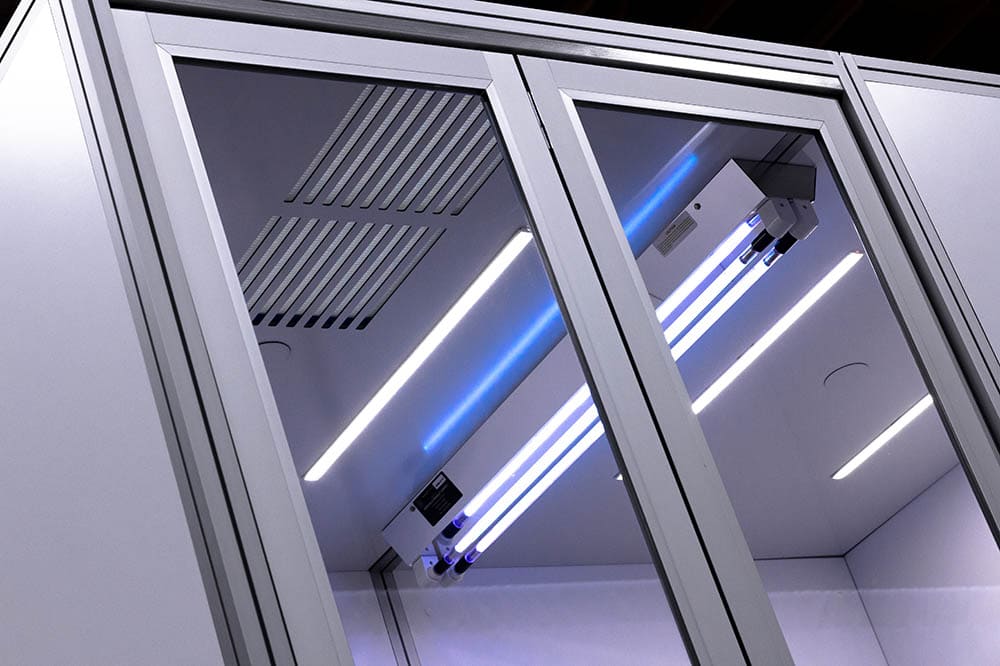 Isolation Rooms for Patient Care
Isolate patient exams for hassle-free disinfection so the experts can focus on what they do best. iCubicall Exam Pods feature negative pressure HEPA filtration, UV-C skylight for ultraviolet germicidal irradiation, and anti-microbial walls.
Phone Booths & Meeting Rooms
Privacy Solutions for Modern Offices
Cubicall phone booths and meetings rooms are the efficient solutions for the shortcomings of modern office design. Increase productivity and employee morale by providing a place for privacy and focus.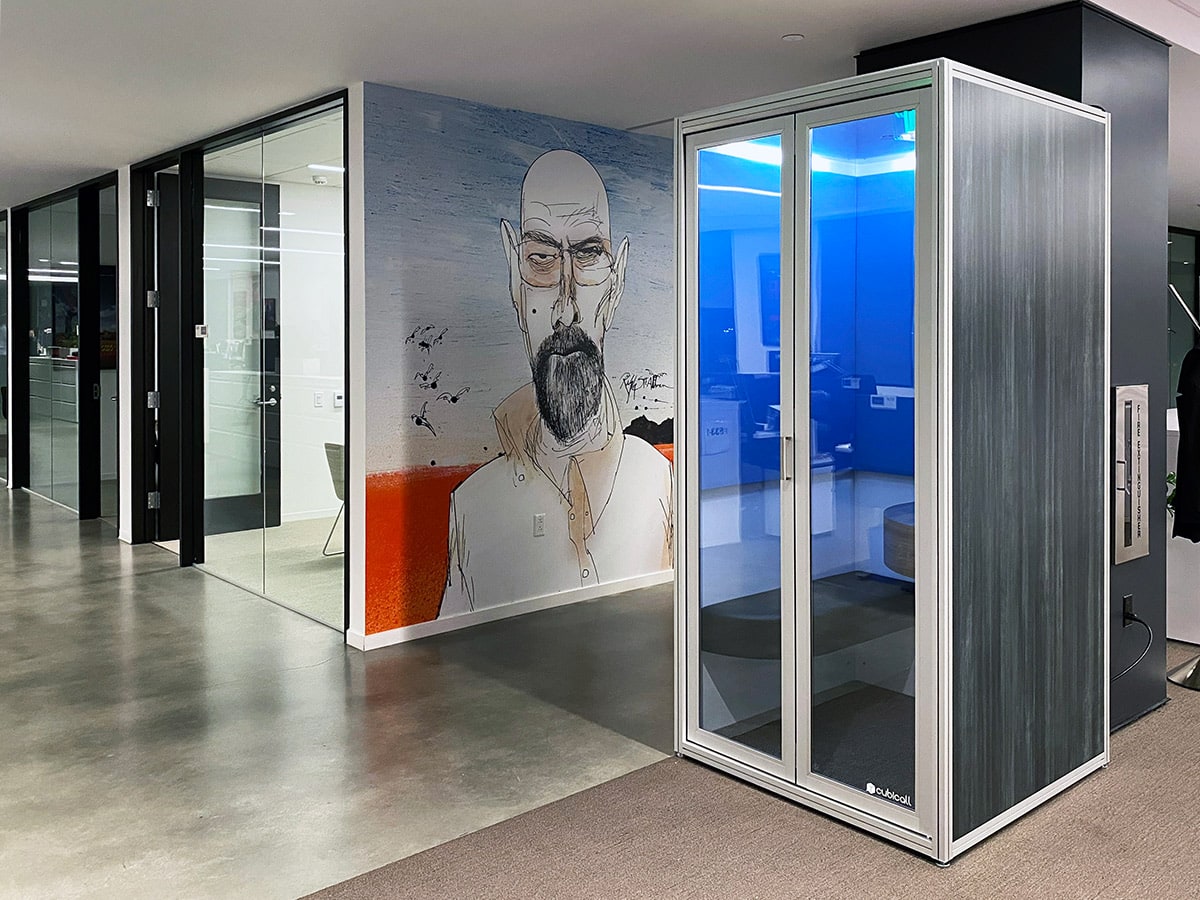 Acoustically Sound
Keep conversations private and escape from the noise.
Easy Installation
Booths ship flat and easily assemble with a few tools.
Customization
Choose colors and finishes to match your branding or office design.
Made in USA
Designed, engineered and manufactured in California.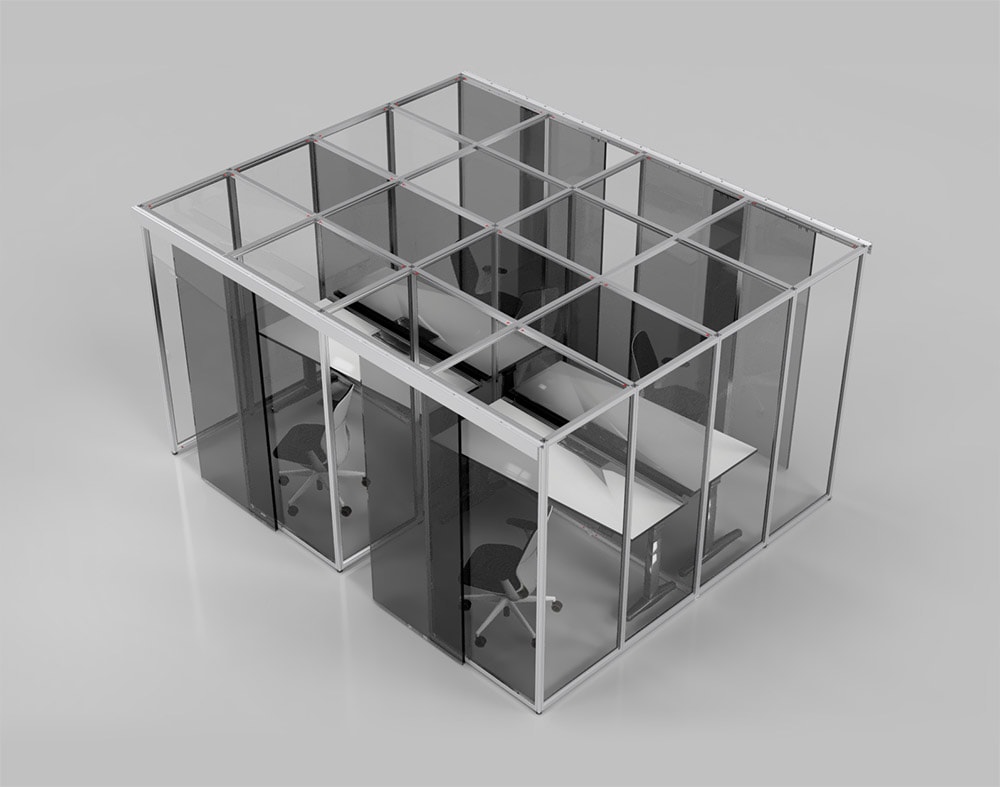 Office Solutions for the New Normal
Matrix, Partitions & Dividers
Cubicall's Matrix solution, partitions and dividers adds barriers between parties so in-person collaboration doesn't have to stop. These modular solutions limit airborne contact and noise distractions while seamlessly integrating within current workplace designs.
Cubicall Matrix
Partitions & Dividers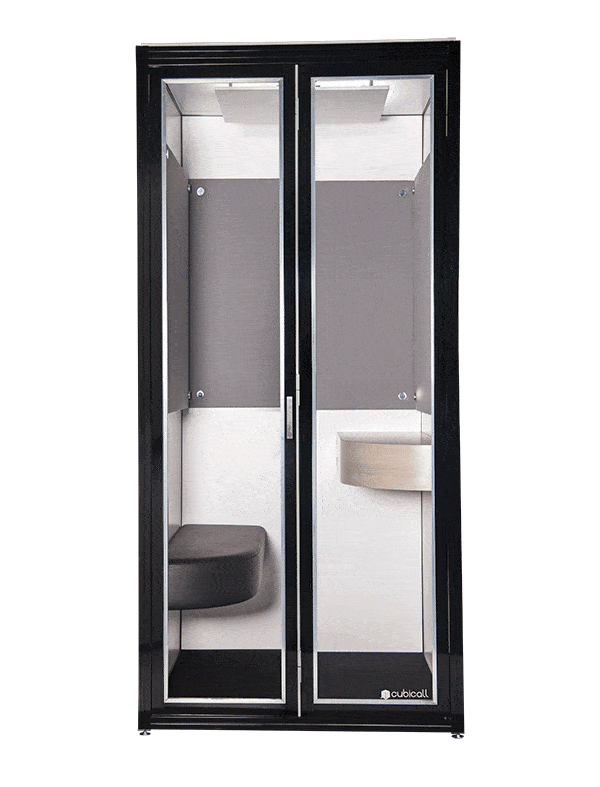 The Bifold Difference
Our patent-pending design utilizes a bifold door, efficiently maximizing space in confined offices and helps more businesses comply with International Building Codes.
Learn more
The Harsh Reality of Open Office Plans
A Need for Privacy
While open-office design has grown due to the benefits of collaboration and operational costs, more and more research into the trend has revealed its shortcomings – most notably: employees are less productive, unhappy with their work environment, and disengaged.
Cubicall offers an efficient and customizable solution to visual and aural privacy needs employees expect. A small investment in employee well-being can yield a big return in productivity, engagement and morale.
Not convinced? Read articles from leading publications that we gathered together here.
Learn why Cubicall is the efficient solution to open plan distractions.
Cubicall Models
What the Experts Say
Recent research has shown: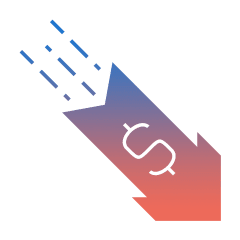 Open office floor plans have made employees 15-28% less productive.
86
Minutes employees lose due to noise and visual distractions in open offices.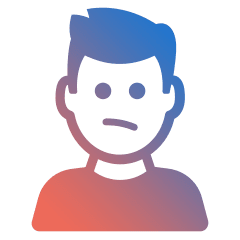 85% of employees are dissatisfied with their work place and can't concentrate. 

The perfect combo for a more productive office.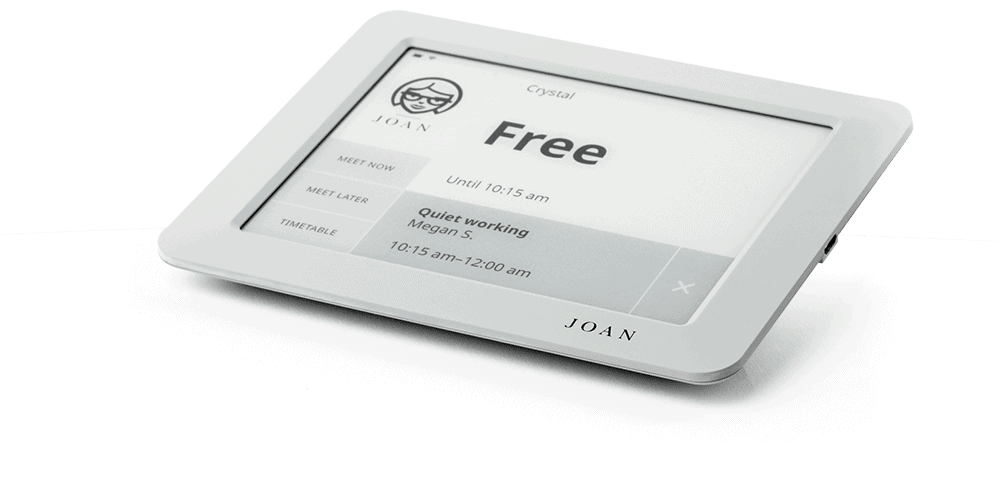 Cubicall + Joan
Have campers? Are employees frustrated when booths aren't available? Eliminate time and space wasters through a room management system. Interactive, real-time, and sustainable, Joan will help you improve the efficiency of your workspace.
Save on every Joan Device when you pair them with Cubicall Phone Booths
Learn More
Joan helps prevents double bookings, confusion, and meeting interruptions. Place Joan directly on a phone booth and book it remotely through leading calendar services or on-the-spot via the Advanced E Ink touchscreen display.
Get Joan
Sign Up For Updates
Get notified about our latest product offerings & sales.