Description
Ships flat
Easy assembly
Customizable
The rolling diver panels are available in three options: Acrylic, ACM or PVC.
Acrylic
Acrylic is a plastic-based sheet that is crystal clear. Cubicall rolling dividers utilize the highest quality acrylics on the market — offering high impact tolerance with the highest optical characteristics. It's much tougher than glass, at half the weight and is difficult to scratch.
ACM
Aluminum Composite Material – or ACM – is a rigid opaque sheet made of two sheets of pre-finished aluminum bonded to a polyethylene core. ACM is light in weight, yet highly durable and is often used in interior and exterior building design. ACM offers a strong and modern aesthetic that is low in maintenance and stain resistant.
PVC
Expanded PVC is a lightweight and rigid synthetic plastic polymer opaque foam sheet that is often used in interior design and displays. With its impressive strength to weight ratio, PVC is water, mold, mildew and flame resistant.
Aluminum Frames
The architectural-grade anodized aluminum frames feature a lightweight sleek, modern design that offers extreme durability and corrosion resistance.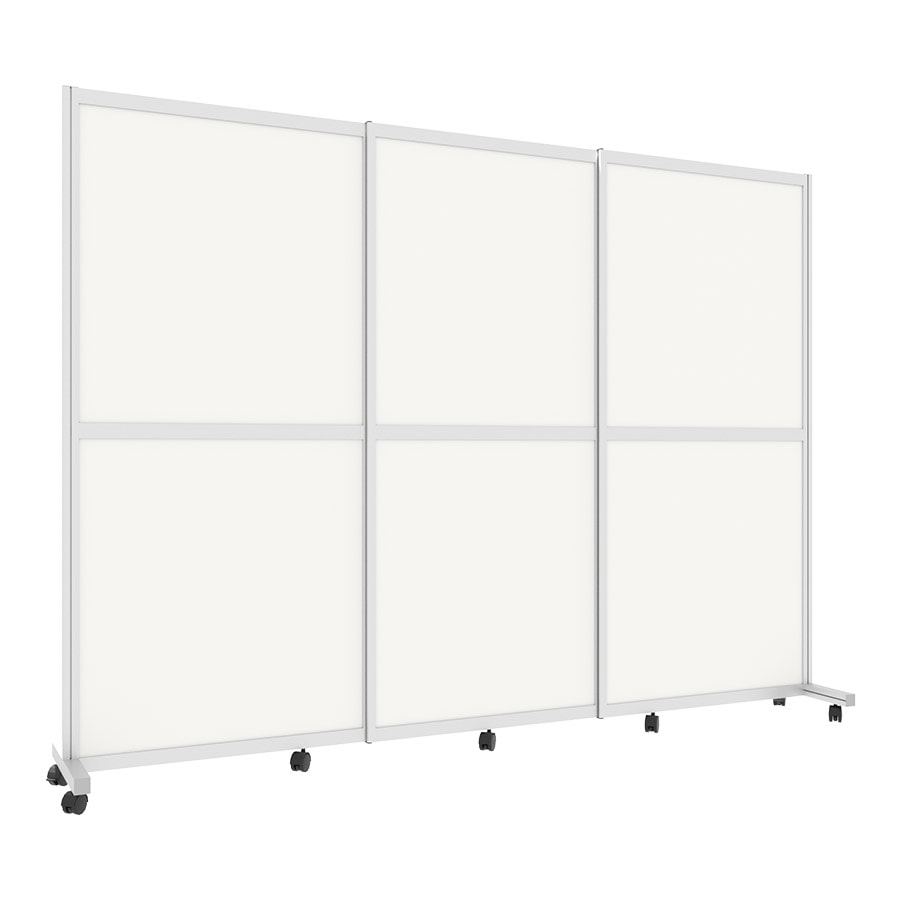 98" x 73.5"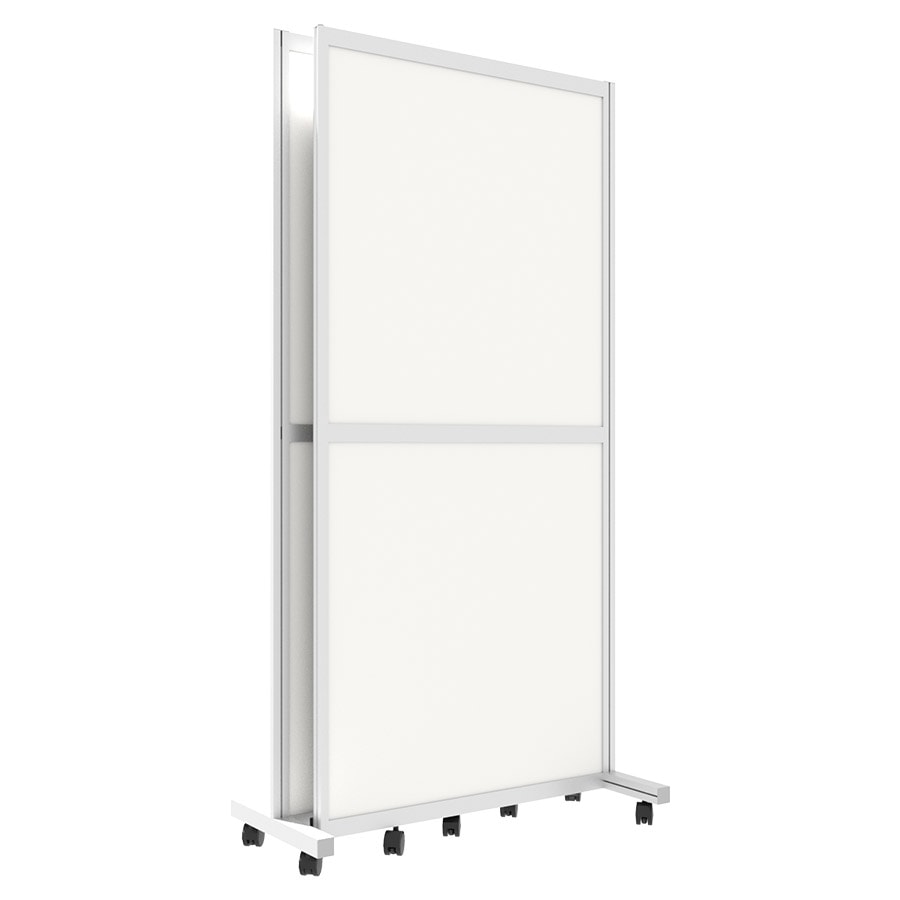 36.75" x 73.5"
Should an accident occur, Cubicall's modular solutions allow for easy & cost-effective repairs onsite — without having the need to replace the entire item or shipping it back for service. All Cubicall products are protected by our limited two-year warranty.
If needs change, panels can be easily replaced with new materials and/or custom graphics.